Between holiday gifts and sales, I realized I have a ton of new gear to test out in the next couple months. A lot of it is relatively new, so keep an eye out for some upcoming reviews if you're considering any of these items:
Mountain Hardwear Women's Cloud Rest 5° Sleeping Bag – this is my new down sleeping bag. It's not warmer than my older sleeping bag, but it is much lighter and is actually the right size.
Mountain Hardwear Cima Mitt – I needed some mittens for cold days climbing and snowboarding. These have some really good features and some not-so-good features. Stay tuned for more info.
Patagonia DAS Parka – This is my new warm jacket. Not that I'm getting rid of my down jacket, but this is way better. It's built to be a belay jacket and the hood keeps my head warm. 🙂
Arc'teryx R280 Women's Harness – Luke got me this sweet new harness for Christmas. All I can tell you so far is that I definitely forgot that I was wearing it.
La Sportiva Miura VS – I think Miuras are probably the best all around climbing shoe there is. I was very excited to try these tweaked Miuras, but due to my lame chest injury (which is still not better) I haven't gotten to use them too much yet.
Camp USA Women's Armour Helmet – Just got this on sale (screaming deal) at REI. My old helmet was not the most comfortable, so we'll see how this one works out.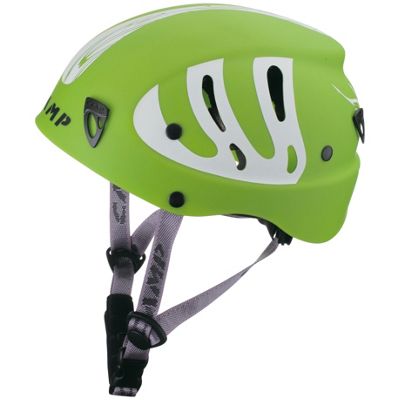 PMI 9.7mm Arete 60m Standard Rope – this rope was recently on sale at REI. I haven't had a non-dry rope in a while and my beloved pink rope is probably nearing retirement age.
Also look for a couple of reviews from Luke pretty soon. If you are interested in any of the items and want to know about them (or tell me about them) feel free to comment.
Lizzy